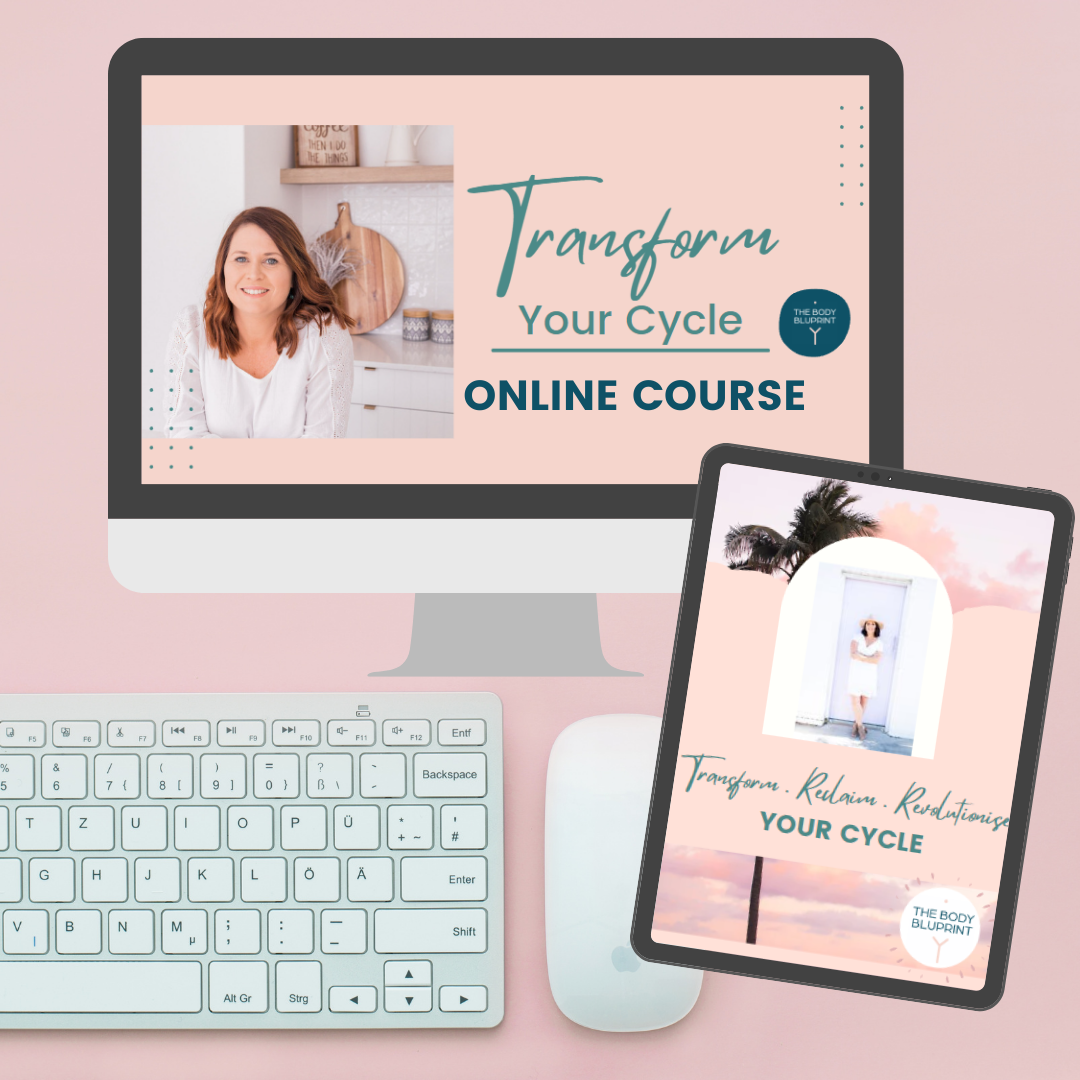 About Transform Your Cycle

Transform Your Cycle is a self paced learning program that contains everything you need to know in order to chart your cycles to conceive the baby of your dreams, or avoid pregnancy without the use of hormonal birth control.
Transform is for the woman who is ready to learn how to chart her cycles, and has the motivation to take the self-paced route. Maybe she has read some books and understands the benefits of charting but is searching for more interactive content to help understand the method and increase her confidence.
Includes;
16 online modules containing everything you need to know to learn the method for either achieving or avoiding pregnancy.
Instructional videos
The Body Bluprint 50 page digital learning resource
3 months complimentary subscription to the Read Your Body App.
Learning checkpoints & quizzes
Opportunity to purchase one on one support at a heavily reduced rate
Who Transform Your Cycle is for
Women who are ready to ditch hormonal birth control and set themselves free of the nasty side affects.

Women who are ready to learn about their bodies & be in control of their reproductive choices.

Those that want to start living in sync with their bodies & get back to how nature intended, unencumbered by synthetic hormones & in tune with their original body bluprint.

Women who have tried conventional methods to fall pregnant, and are ready to discover other options.

Those who want to get to the root cause of their fertility & menstrual health issues.


Who Transform Your Cycle is not for
People seeking a quick fix for their fertility & hormonal challenges.

Those not open to trying new things.

People who are not willing to take action.

Those who aren't committed to making daily observations of their fertility signs.

Those that aren't afraid to put in the work, & understand the value in investing in their health & education.